Nurses Week 2022: Rooted in Strength
The pandemic has shifted everyday lives and caused tremendous loss around the globe. In a constant state of pressure, nurses have persevered and risen to the occasion. This year for Nurses Week, the American Association of Critical-Care Nurses declared the theme, Rooted in Strength, as a testament to their will.
Through community, faith and other coping methods, the Spartan Nursing community has remained resilient.
When asked, "What keeps you rooted?" they shared the following: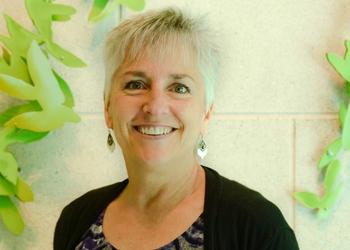 Julie Thomas-Beckett,
BSN '86, MSN '91
"Throughout the pandemic, I have continued to see patients in my busy family practice. I work with a great team of people who are committed to health and care, but it has been and continues to be stressful. It isn't only the risks that Covid poses to our health, but it is the strain caused in relationships; masked vs. un-masked, vaccinated vs. un-vaccinated. I have remained rooted in science and data from the Centers for Disease Control and Prevention (CDC) and the Michigan Department of Health and Human Services (MDHHS) websites for up-to-date accurate information and guidance. I have tried to stay focused on my own self-care by routinely doing an exercise routine every morning. I call it my 'movement medicine,' and the strains of the day are tolerable if I start my day this way."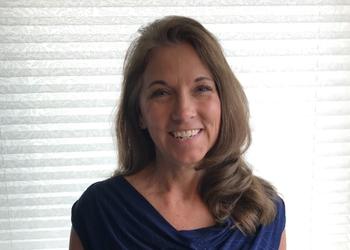 Christy DeBruyn,
BSN '87
"Reading scripture and motivational quotes that remind me of my purpose is the main way I keep myself going. But I have benefited from a lot of other ways to maintain my emotional well-being such as deep breathing techniques, yoga, supportive relationships, kind gestures like flowers, coffee, snacks, notes, taking time for myself when I can, and soothing scents of essential oils."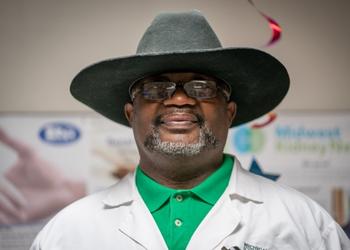 Dr. Patrick Hawkins,
MSN '04, Asst. Professor
"The desire to be of service to those in need of my skill set."
More from other Spartan Nurses ...
Maya Clark,
BSN '89, MSN '96, Instructor
"Continuing to place priorities on the mental health of my patient population and supporting one's overall wellness. Another focus is the power of positivity, recognizing strengths and empowering patients to utilize their strengths to overcome adversity."
Alexa Andersen,
BSN '20
"Being able to lean on my former classmates and fellow co-workers in order to talk about both my successes and struggles as a new nurse. In addition, trying to put my health first and keeping a routine of meditation and yoga have certainly helped keep me rooted during this challenging time."
Sharon Davids,
BSN '93
"My personal faith, concern for my family and others, and desire to be productive in some way."
Emily Martin,
BSN '00

"God, family, running, and a commitment to the nursing profession. If you took any one of those away, I would have been in bad shape."
Sandy Geller,
BSN '72
"During this pandemic, what has kept me going is passion for this wonderful profession, experience and most of all, new student nurses."
Sarah Smid,
BSN '17
"My faith in God, my family, and my Spartan family - the friends and time spent at, near, or watching on TV - Spartan athletics and even former Spartans in the pros. Sometimes hearing the 'Go Green!' just puts a smile on my face."
Jean Thiele,
BSN '82, MSN '92
"What keeps me rooted is caring for the geriatric population and being an advocate for them when their spouses or children could not be with them. I would bring them their favorite foods on occasion. When patients were dying, inviting them into a loving environment and helping the families through the most difficult times. Telling the staff humorous stories to keep their morale up throughout covid restrictions. My family, spouse, children and grandchildren kept me grounded in addition to my faith community and friends."
Anonymous Spartan Nurse,
BSN '87
"My family, co-workers, and patients with their healthy beautiful babies!"
Renae Garcia
Class of 2022
"During the pandemic, I was able to really focus on my faith and I felt that it kept me very rooted throughout the pandemic. Extra time with my family was also something that kept me rooted."
Elmira Nixon,
BSN '93
"Dedication to providing safe patient care. Ensuring all patients are cared for to the best of my ability."
John Mailey,
MSN, RN, A-GNP-C, CCRN, Instructor
"Yoga, exercise, music, friends and family."
What keeps you rooted? College faculty share their thoughts.