News
MSU among first in Midwest to pilot new program aimed at improving cardiac arrest outcomes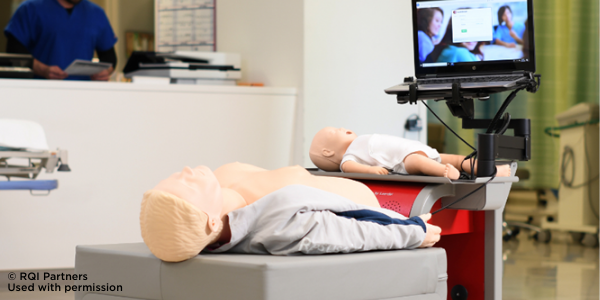 Michigan State University will be among the first universities in the Midwest to pilot a program aimed providing additional training and equipment to nursing and medical students aimed at improving cardiac arrest outcomes.
The Resuscitation Quality Improvement (RQI) Program will feature advanced technology that utilizes low-dose, high-frequency quarterly learning sessions to help students achieve confidence and retention in the skills necessary to administer CPR. The program, led by the National League for Nursing, is partnering with New York-based Laerdal Medical and academic institutions across the country to train health sciences students.
"We are an evidence-based practice program with an emphasis on translation of research to practice," said Kathleen Poindexter, interim associate dean for academic affairs at the Michigan State University College of Nursing. "We have an opportunity to role model a cutting-edge practice change based on the latest research for our faculty and our students."
While this initiative has already been tested in over 2,000 hospitals, MSU will be among the first group of universities to participate in this pilot project.
Universities in the program will receive an RQI Simulation Station, which consists of a computer, manikins, and other necessary supplies. Scenarios will be driven by artificial intelligence, which allows for the program to respond to the needs of each student, whose baseline clinical skills will be assessed upfront. Furthermore, skills will be assessed quarterly, rather than the current standard, which is every two years.
The RQI initiative is a focus for the National League for Nursing, one of the world's largest professional nursing organizations and the leader in nursing education. Poindexter currently serves as the organization's president.