COVID-19: Click on the following link for more information on MSU's response to the COVID-19 pandemic.
News
$3.8M grant to fund childhood obesity project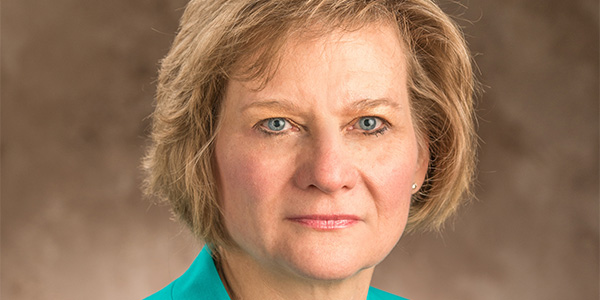 A Michigan State University College of Nursing researcher hopes a new school- and home-based program will help fight the growing childhood obesity epidemic.
Dr. Lorraine Robbins is launching a three-part intervention project called Guys/Girls Opt for Activities for Life, or GOAL, later this year thanks to a $3.8 million National Institutes of Health (NIH)/National Heart, Lung, and Blood Institute grant, which will be spread across five years. The grant has 2 parts; if the first part in Year 1 is successful, remaining funds will be released to conduct the second part over the next 4 years. The program will involve young adolescents in 5th-7th grades along with one parent/guardian per adolescent who will serve as a source of support.
The program includes:
An after-school club: The 13-week club will meet for two hours, two days a week so adolescents can learn about healthy eating and acquire healthy cooking skills and engage in physical activity.
Meetings: Parents/guardians and their adolescent children will meet three times during the program to learn additional healthy eating/cooking and physical activity skills. Healthy eating/cooking demonstrations will occur from local chefs.
A social media app: A GOAL app will serve as a forum for parents/guardians, who have children in the program, to share healthy recipes, strategies for physical activity and healthy eating/cooking and more within their own private school-related group.
"It's extremely important for adolescents to increase their physical activity levels and healthy eating habits, because poor health habits established early in life that lead to excessive weight gain can result in ongoing health-related problems in adulthood," said Dr. Robbins, an associate professor in the college. "Childhood obesity is a major problem in the United States that we need to address now."
According to the NIH, currently about Over two-thirds of men and women are considered to be overweight or have obesity, placing them at high risk for health problems, such as type 2 diabetes, high blood pressure, joint problems and other conditions. The GOAL program has already shown promise, as noted in a small pilot study conducted in an urban school in Michigan in 2017. In the pilot, physical activity and diet quality improved among the adolescents involved in the GOAL program, and their parents/guardians provided positive evaluations.
Robbins and her research team, including Dr. Jiying Ling from the MSU College of Nursing, Dr, Karin Pfeiffer at the MSU College of Education and Dr. Jean Kerver with the MSU College of Human Medicine, are planning to expand the program to six more urban schools across Michigan in fall 2020, and then to 16 additional schools across the state in subsequent years.
"We hope this program can become a model for school districts not just throughout the state, but also across the country," Robbins said. "Many families, especially those in low-income neighborhoods, already struggle enough trying to make ends meet and don't have the time to research healthy recipes or strategies to help them assist their children with healthy eating and physical activity. By bringing the resources to them, we expect to make a lasting impact on both parents and their children."