News
College celebrates second annual 'Fall into Wellness' event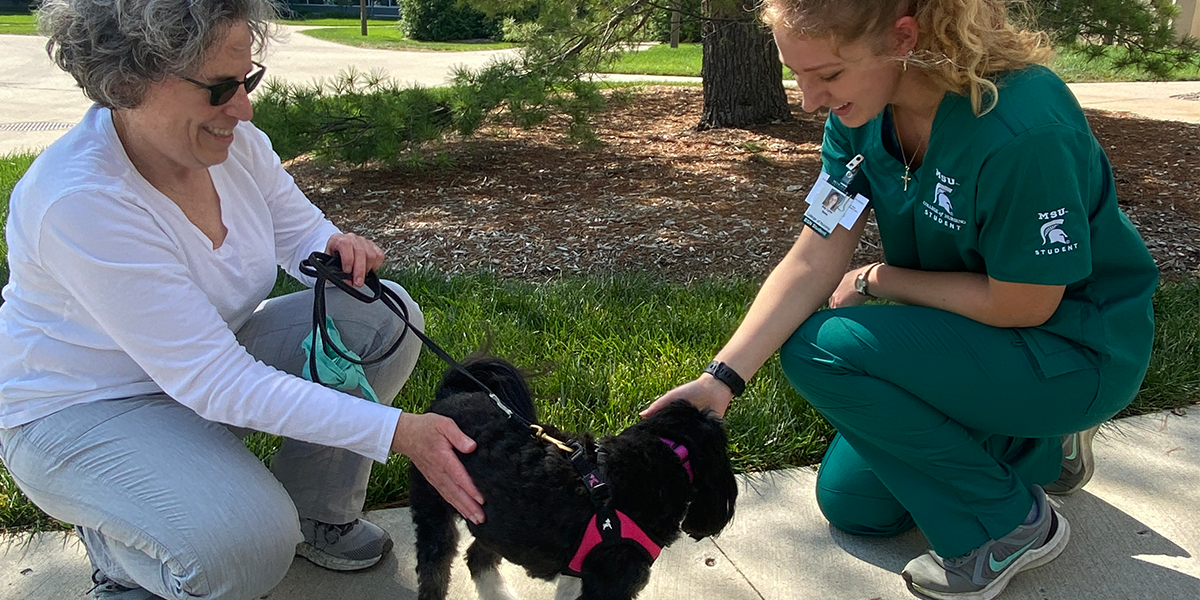 The college celebrated its second annual "Fall into Wellness" event on Sept. 5, offering opportunities for creative, mental and physical well-being to students and employees.
Attendees could grab some healthy snacks or stop by the Peruvian-inspired Tantay food truck, paint pots for succulent plants, grab a button, blow bubbles, play games like football or Connect Four and learn more about student interest groups in the college. The MSU College of Veterinary Medicine also brought cornhole and, of course, a therapy dog for attendees to pet.
"The 'Fall into Wellness' event has become a new tradition in the College of Nursing over the past two years," said Wellness Council Co-chair Andy Greger. "We're pleased to see the college's commitment to infusing wellness into everything from our curriculum to social gatherings. We are excited to share other ideas with our community in the coming months."
This summer, the three-year-old council received approval to become a standing committee in the college, ensuring more access to resources moving forward.