News
Dozens of new nurses graduating this week, entering workforce during key time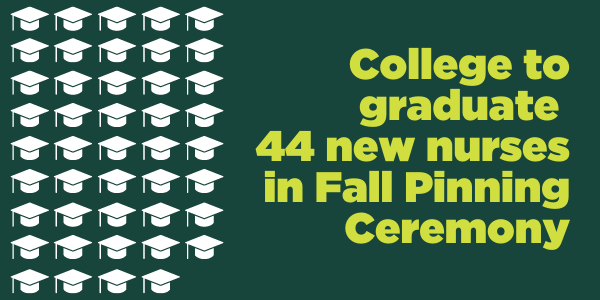 The Michigan State University College of Nursing will award Bachelor of Science in Nursing (BSN) degrees to 44 students during a virtual ceremony this weekend, helping supply skilled health care workers to hospitals, clinics and other agencies during the ongoing COVID-19 pandemic.
In addition to the fall 2020 graduating the class, the college awarded BSN degrees to 156 students between the spring and summer 2020 semesters, for a total of 200 BSN graduates in 2020. The MSU College of Nursing has nearly 7,500 living alumni, more than 85 percent of which reside in Michigan.
"Our students have had to overcome so much during this pandemic, so it is inspiring to see so many graduates. It really is a testament to their skills, focus and perseverance," Dean Randolph F.R. Rasch said. "We know health care is in good hands with this group of graduating Spartan nurses because they will be prepared for anything."
Alexis Fox is graduating this week with her BSN and cannot wait to start her career in the Blood Cancer Unit at Presbyterian/St. Luke's Medical Center in Denver.
"I am most excited to become a nurse because of the resilient and incredible patients I have been able to work with, and to be a part of such a compassionate and hard-working profession," said Fox, a Clarkson, Michigan native. "I am humbled and proud to be graduating from the Michigan State University College of Nursing."
In both 2018 and 2019, roughly 95 percent of BSN graduates in the MSU College of Nursing went on to find jobs, while most others chose to further their education. Zach Collen is also graduating this week with his BSN and is currently applying for jobs, but remains hopeful.
"It is a bit scary going into the workforce at this time, but I am extremely excited to start my career as a nurse," said Collen, a Farmington Hills, Michigan native.