News
Getting to know recent grad Jasmyn Johnson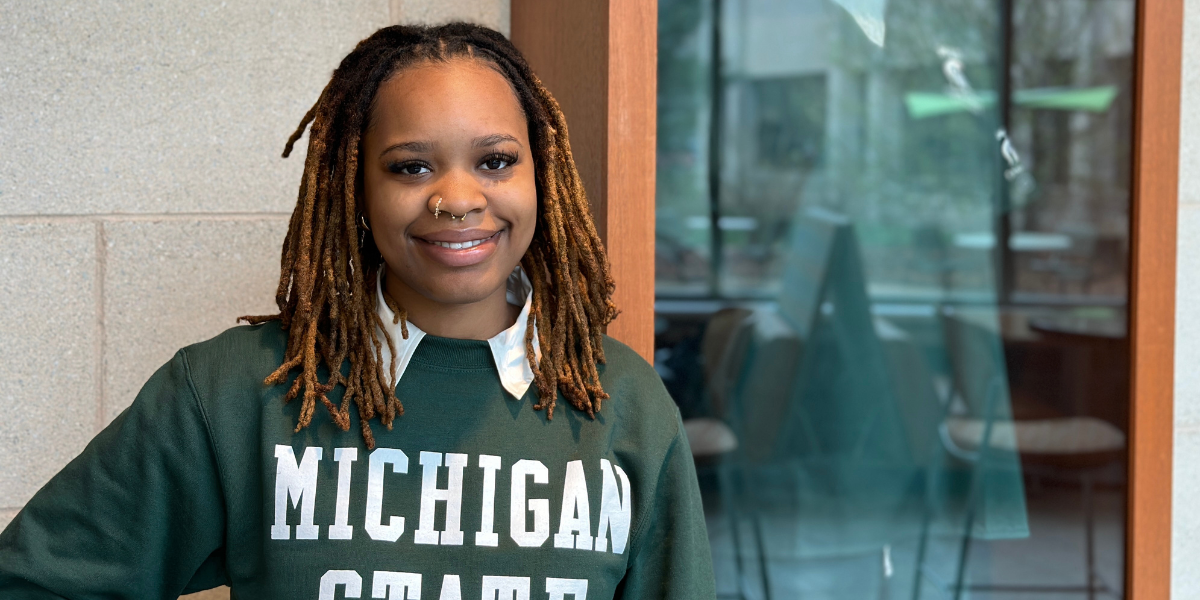 Spring is in the air, and the Michigan State University College of Nursing has bloomed into graduation season. For our Bachelor of Science in Nursing (BSN) and graduate programs, this means we will be sending our newest class of Spartan nurses out into the world. We caught up with recent BSN graduate Jasmyn Johnson.
With graduation behind her, Jasmyn Johnson has taken some time to reflect on her experience within the college. Johnson originally chose to study nursing after watching her great grandmother take care of her grandmother as she struggled with MS and memory loss.
"I witnessed the depth of a mother's love as well as the difficult job of a caregiver. She was a selfless and compassionate woman and I always wanted to emulate that in the care that I give to my future patients," Johnson mentions. When asked to describe her experience learning about her future career at the College of Nursing, Johnson describes the experience as "enriching."
Johnson reflects on how much she has grown since her freshman year, both personally and professionally.
"I went from being nervous about 1-40 checkoffs to being confident in taking care of multiple patients," Johnson says. "Nursing school can be difficult at times, but having a supportive circle around you that is going through the same journey as you makes it much easier."
After graduation, Johnson plans on moving back home to Detroit and working at Children's Hospital of Michigan in their pediatric neurology/endocrine unit.
"I loved my time at the college and MSU! My classmates always stuck together to make sure no one was left behind. Overall, the campus has come together in so many ways this past year in support and celebration, I will always treasure that support I received." said Johnson.
You can catch Johnson in MSU's recent graduation video here.