News
A message from the College of Nursing's Office of Development and Alumni Relations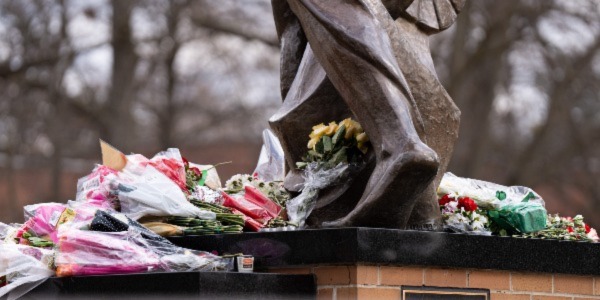 While this newsletter was being prepared for printing, a tragedy struck the Michigan State University campus. Acts of violence took place at Berkey Hall and the Student Union, forever altering the lives of eight students. Our deepest sympathies go out to all of the families impacted by the attack.
The Spartan community is strong, its will is immeasurable. Healing will come with time as each person moves through their individual grieving process. We honor the lives of Brian Fraser, Alexandria Verner, and Arielle Anderson. We also extend our support and care to the five students recovering from injuries suffered on that night. Their stories will be shared continuously as the university moves forward with its mission to serve.
Our greatest appreciation goes to the medical staff of Sparrow Hospital, including our own College of Nursing alumni, who saved the lives of our students with compassion and empathy. We thank the first responders from all over the state of Michigan, the MSU Police and Public Safety Department for practicing transparency when the community needed it most, the local businesses sheltering those in need, mental health professionals leaping to action in a moment's notice, and all of Spartan Nation for coming together in a time of great sorrow.
Processing grief takes time and energy. Remember that grief can express itself similarly to physical injury. Therefore, some days healing may be harder than others. Every feeling that manifests is valid, and they should all be honored. A collection of supportive resources that can help with healing can be found at msu.edu/emergency/resources.
May your healing process bring you peace. Enjoy this edition of the College of Nursing's The Frontline, and stay Spartan Strong.
Melody Draeger, Alex Rockhold, and the MSU College of Nursing