COVID-19: Click on the following link for more information on MSU's response to the COVID-19 pandemic.
News
Moscow survey helps build nursing ethics curriculum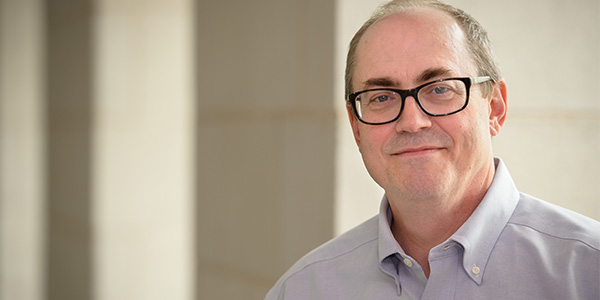 MSU College of Nursing Associate Professor Dr. Douglas Olsen is collaborating with the nursing program at Sechenov University in Moscow to develop an ethics curriculum and build academic achievement among the faculty.
A first-ever research study of ethical issues faced by Russian nurses will help create relevant nursing ethics courses. The study began by conducting interviews with 16 nurses at two Moscow hospitals and then surveyed 200 more nurses throughout Moscow.
Undergrads at MSU and Sechenov participated in the study, working together online and being mentored in research methods. Preliminary results were presented in July at an international conference at the University of Surry in the United Kingdom.
Initial data found the nurses were concerned about protecting patients' rights and dignity, a lack of resources to do their jobs, staffing patterns that limit their time with patients and prejudice in the system toward poorer patients. Many identified communications with colleagues and patients' families as concerns.
Other issues being investigated by Olsen are the effect of nurses' perception of patient responsibility, vaccine refusal and the ethics of videotaping clinical care for quality assurance.
The project began in 2018 after discussions between Olsen and Dr. Natalia Kasimovskaya, dean of the nursing program at Sechenov University, and it has been extended through 2020. Olsen's interest in Russian nursing began in 2004 when, on a Fulbright fellowship, he taught nursing ethics and research methods at Sechenov. He was on the faculty at Yale University School of Nursing at the time.
"Ethics progresses from interaction between cultures and points of view, so it has been a great honor to learn about the ethical issues and perspectives of Russian nurses," Olsen said. "I only hope I can be of assistance in furthering their program."