News
Not done yet: RN to BSN students pursuing their DNP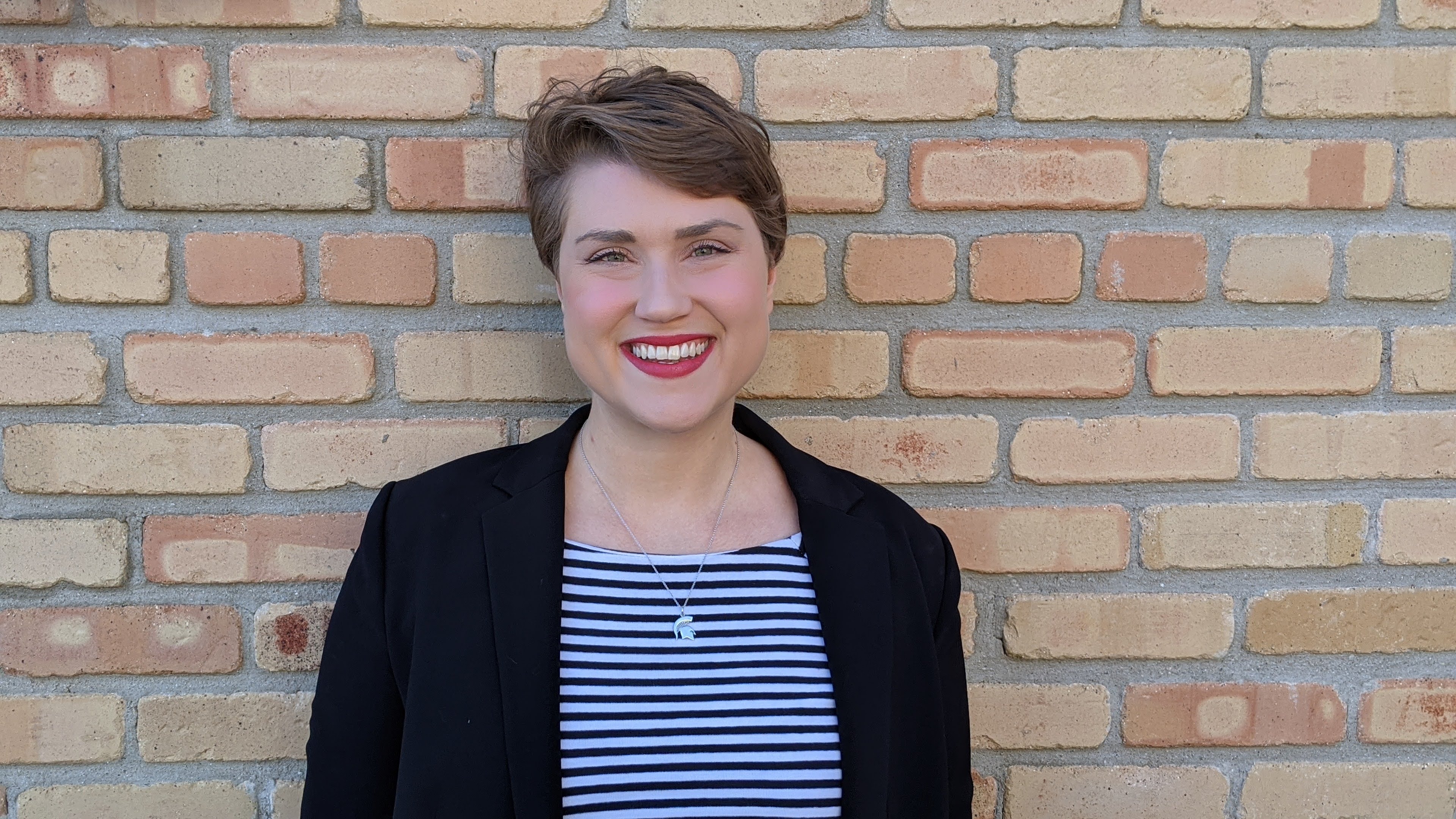 A majority of BSN graduates from the Michigan State University College of Nursing obtain their bachelor's in nursing through the traditional four-year program. However, the college offers a program for students who complete their associate's degree from a local community college to pursue a bachelor's of science in nursing at MSU, with an option to progress directly into a doctor of nursing practice program.
The RN-BSN program is a fully online, flexible program that allows students to practice as a registered nurse while also continuing their education. Participants in the RN-BSN program can earn their bachelor's in as few as four semesters and their doctor of nursing practice in an additional three to four years, depending upon if the student wants to be a full-time or part-time student. The DNP program offers three concentrations, including nurse practitioner, clinical nurse specialist and nurse anesthesia.
Students in the RN-BSN-DNP program often have different reasons for enrolling.
For current DNP student Sierra Harns — who is specializing as a family nurse practitioner — going to Lansing Community College first for her associate's degree was a financial decision, but she said transitioning to MSU turned out to be the right move.
"MSU has a great program and they collaborate with Sparrow and other hospitals in the area," Harns said. "The professors have been wonderful, and they help you with clinical placement."
Harns had the opportunity to gain field experience as a licensed practical nurse while in community college, and continued to work as a registered nurse while at MSU. She cited that clinical experience and an opportunity to work as a RN while in school was a major benefit and reason as to why she chose MSU.
MSU is also unique in that it allows its students to continue their education post-BSN, and continue straight into getting their advanced practice degree, the DNP. The ease of segueing into the DNP program was a major selling point.
"Getting my DNP is important because the more education you have, the better you can practice," Harns said. "We're moving in a direction where we need more nurse practitioners and nurse advocates."
While Harns mentioned how rigorous the program was, she is grateful to be a part of something that will help them reach their aspirations of becoming nurse practitioners.
Dr. Leigh Small, associate dean of academic affairs for the MSU College of Nursing, hit on why not only having a RN-BSN program is important but how it also is key to have opportunities for students to continue their education post-graduation.
"The MSU College of Nursing has developed and refined our educational programs so that all nurses can gain a baccalaureate degree and develop academic goals beyond the entry level into nursing practice professional nurse degree," Small said. "We offer seamless educational systems for nurses to become expert clinicians at a master's and doctoral level and grow into nursing scientists who advance the knowledge of nursing science and practice."