News
PhD grad's research reflects light on adolescent drinking in Thailand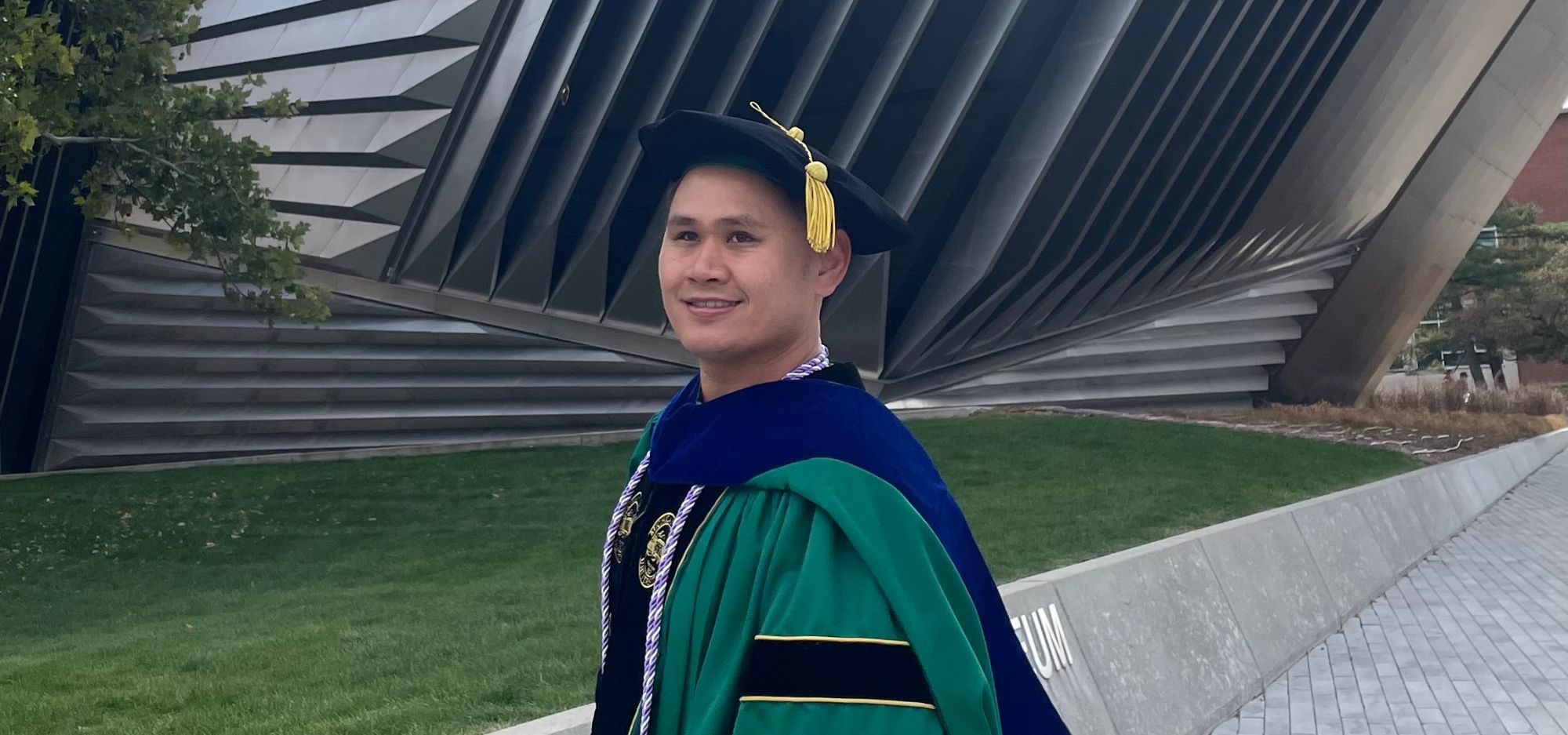 In Thailand, not many men study nursing, but for Eakachai Kantawong, his story began how so many future nursing students' life trajectories begin: In a hospital.
When he was a child, Kantawong would go to the hospital to visit family members. He had frequent first-hand experiences seeing the care some of his relatives received, like his grandmother, who suffered from a chronic disease.
"My relatives, they usually went to the hospital, and they usually took me with them," Kantawong said. "And I saw health care providers, especially doctors and nurses and their work. I felt at that time, 'I want to be like that.' I want to take care of my family members."
His career path set from a young age, Kantawong went on to earn his BSN and MSN in his native Thailand and began life as a nursing instructor at his hometown college. While there — and working as a nurse practitioner as well — he started to notice a troubling pattern: Kids in rural Thai communities seemed to start drinking from a young age.
His country's Ministry of Public Health offered him a scholarship to investigate the matter further by honing his craft abroad in a preeminent nursing PhD program. Kantawong had several options, but ultimately chose Michigan State University due to the friendliness of faculty, as well as other researchers' complementary interests.
It was during his time at MSU, that Kantawong's research started shedding some light on the troubling trend he had first noticed back home. First, he noted, the average age a rural Thai adolescent started drinking was 12.3 years old. Furthermore, most kids, especially those in rural areas, were more heavily influenced by "social norms," such as pressure from popular online sites, peers and family members to drink, the latter of which would sometimes ask their children to go to the store to buy alcohol … which didn't card them, either.
"Their parents weren't concerned about underage drinking," Kantawong said.
Unfortunately, these behaviors become ingrained in children, Kantawong said, adding his research found exposure to pro-drinking messages was more impactful to a Thai adolescent's likelihood of drinking than anti-drinking messages.
Ideally, there needs to be an intervention campaign aimed at rural Thai adolescents, Kantawong said.
"There is an urgent need to solve this problem," he said.
Kantawong, who earned his PhD this fall, will go back to his native Thailand soon to resume teaching at a college.
Dr. Lorraine Robbins, director of the PhD program, said Kantawong, who goes by "Eak," was a pleasure to work alongside him the past several years.
"Eak was definitely a pleasure to have in the PhD program," Robbins said. "Due to his many impressive accomplishments, he has become an outstanding role model for students."
Kantawong will always have fond memories of MSU and in the United States, he said.
"In the U.S.," he said, "I had a chance to collaborate with people in different perspectives and I had a chance to work with an expert in my area of research."