News
Q&A: Breast Cancer Awareness Month with Dr. Mary Smania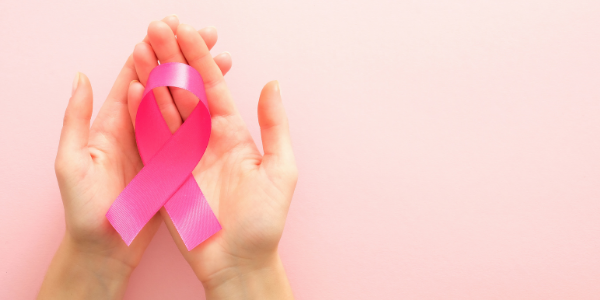 In honor of October being Breast Cancer Awareness Month, we spoke with Dr. Mary Smania, DNP, FNP-BC, AGN-BC, FAANP and a Michigan State University College of Nursing assistant professor. Dr. Smania specializes in women's health, specifically in breast health and genetic risk assessment and testing. She has a practice with the MSU Department of Surgery Comprehensive Breast Health Care working with patients with breast cancer, benign breast disease and genetic risk assessment.
Q: What are common misconceptions when it comes to breast cancer?
A: Women don't realize breast cancer is very treatable with a five-year survival rate of 88%. All breast cancers are different. Some women will compare notes with someone they know who has or had it. However, it's important to realize breast cancers are not the same. Treatments can be different and very personalized to each person. An individual's tumor may have markers that indicate they need to be treated with a personalized chemotherapy or other treatments such as radiation and/or surgery. Finally, it's important to keep up with annual mammograms and to immediately address any breast changes as early detection is crucial to successful treatment.
Q: How often should people get or perform breast exams? What should people look for?
A: There is more of an emphasis on breast self-awareness and addressing any changes in your breasts with your healthcare provider. If you note any skin changes, breast lumps, nipple discharge have it evaluated by your provider as soon as possible. Symptoms to look for are changes to the skin, redness, sores that won't heal, change in size, dimpling and/or nipple discharge. Other signs to watch for include new breast pain or any lumps. If you're young and feel a lump, someone might say it's just a cyst. However, don't assume that it is and seek care.
Q: When and how often should people get mammograms?
A: According to the American Cancer Society (ACS), women between 45 and 54-years-old who are at average risk should get mammograms every year. Women 55-years and older can switch to a mammogram every other year, or they can choose to continue yearly mammograms. Women who are at high risk for breast cancer based on certain factors should get a breast MRI and a mammogram every year, typically starting at age 30. The ACS recommends against MRI screening for women whose lifetime risk of breast cancer is less than 15%.
Q: Do any of these things differ for men?
A: Men should also be aware if they see a lump or nipple discharge. They have little breast tissue and a low rate of breast cancer. Men may discount these changes however, it's important to seek care from their provider if they note these changes. More than likely it's not a cancer, but it's best to consult a health care provider.
Q: What should people take away from months like this that are meant to raise awareness?
A: Breast cancer awareness has done a lot to bring breast cancer to the forefront. Years ago, women didn't talk about breast cancer and thought it was contagious. Having conversations about it now is a lot easier. I'm thankful for this because women aren't afraid to talk about it and get treatment. October is month with the most mammograms scheduled, which means women are thinking about breast cancer and getting those screenings, which are crucial to survival.