News
Researchers receive grant to study symptoms associated with COVID-19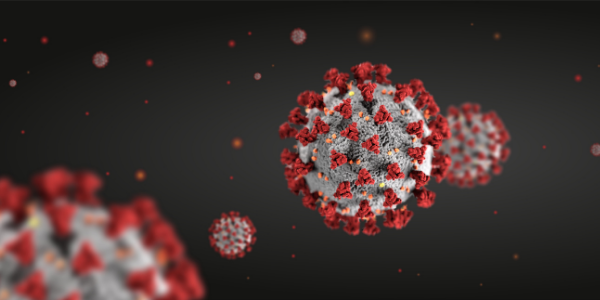 Knowledge of the COVID-19 continues to increase, but there are still unknowns — especially about symptoms of the virus.
Researchers from the Michigan State University College of Nursing hope to learn more about COVID-19 symptoms through a 12-month study funded by a $48,250 grant from the Blue Cross Blue Shield of Michigan Foundation.
Dr. Horng-Shiuann Wu, associate professor of nursing; Dr. Bill Given, professor of nursing; and Dr. Dola Pathak, assistant professor of statistics in the College of Natural Science, in partnership with nearby Sparrow Health, will use the Sparrow patient registry to investigate the symptoms among six random samples of in- and outpatients between three and eight months following a positive test of COVID-19 infection.
Through telephone interviews and Qualtrics surveys, the plan is to interview about 325 adults to account for a 35 percent attrition, or reduction in participation.
Preparation began in late summer 2020 and continues for the study to begin July 1 this year. Part of the preparation includes developing a plan for recruiting participants and asking questions without in-person contact. About 100 questions will be asked to screen for 23 symptoms likely associated with COVID-19. Participants will also be asked demographic questions in addition to questions about comorbidities, their access to and use of use of medical care.
"Not only are we collecting information, we want to test if it will be feasible to implement some kind of strategies for patients self-managing persistent symptoms," Wu said.
Another component of the study is following up on symptoms, and usability of a symptom management toolkit that was previously developed by Given for managing 30 common cancer symptoms.
The adapted toolkit offers evidence-based self-care techniques and consists of 23 symptoms likely associated to COVID-19. It includes all 11 common COVID-19 symptoms listed by the Center for Disease Control and Prevention, except for rhinorrhea/congestion, sore throat and loss of smell.
"We want to know whether or not the toolkit is of interest to patients and if they're using it, if they find it helpful," Wu said.
Wu, who primarily studies symptoms caused by cancer, said she has an interest in survivorship issues. This, coupled with knowledge that more researchers are studying infection and treatment of COVID-19 instead of symptoms, presented an opportunity.
"We know how to study symptoms and for something this new, I thought we are in the best position to do something about that," Wu said.
As knowledge surrounding the virus continues to increase, Wu said a success of the study would be revealing information that was not known before.
"Since we don't know that much, and researchers take different approaches, we need more people to do symptom studies," she said. "Providing this kind of information to the public is a success."
As this study is confined to the Greater Lansing area, Wu said a goal after the 12 months is to receive an opportunity to expand the study. In addition to learning more about COVID-19 symptoms, a focus right now is how to manage them.
"If the patients still don't feel well, how are they returning to normal? This will affect their life and cost health systems a lot of money if we don't have a strategy to help them recover," Wu said.