COVID-19: Click on the following link for more information on MSU's response to the COVID-19 pandemic.
News
RN to BSN student helps students with sensory issues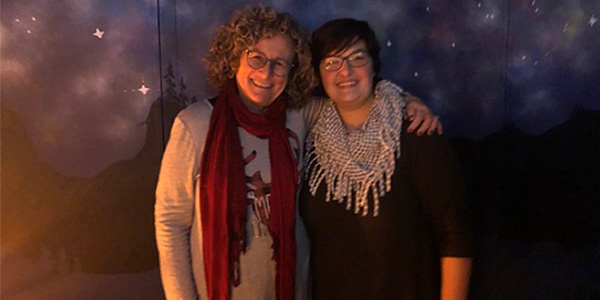 Sarah Zelmer, a Michigan State University College of Nursing RN to BSN student, has been working with her colleagues, Suzanne Putman, Michelle Morgan and Bethany Clark, to create a "reset room", also known as a sensory room, at Warren Woods Tower High School in metro Detroit.
The space was created to help the school's students with sensory deficits, or hypersensitive reactions to certain stimuli such as lights or loud noise, with the ultimate goal of the room being to to calm students' minds and to reduce anxieties in a safe and comfortable room.
The room contains different items that focus on the five senses. In this situation, Zelmer and her colleagues utilized a Michigan outdoors theme to help create a sense of peace and renewal for the students.
The RN-BSN program has prepared her for this project, Zelmer said.
"No matter where I go in the future, I will go confidently knowing that the MSU RN-BSN program has prepared me to perform at the highest level of professional in nursing," she said.
She added her studies at the College of Nursing — specifically, her scholarly and professional research — helped her come up with and develop her reset room, including ensuring that the space was "based on evidence-based practices."
The room is already a hit with students. Putnam, the school's physically or otherwise health imparied (POHI) nurse, believes the room serves a fundamental purpose, because "health and wellness are an integral part of academic achievement." A moment to reset in such a room gives the student a better chance of participating and focusing in everyday school activities, she adds.
Zelmer is appreciative of the opportunity to put her knowledge into practice, and also grateful for the RN to BSN program.
"Not only did my time at the MSU College of Nursing help me to form this idea," she said, "but it allowed me to continue working and spending time with my family."