News
Several faculty receive honors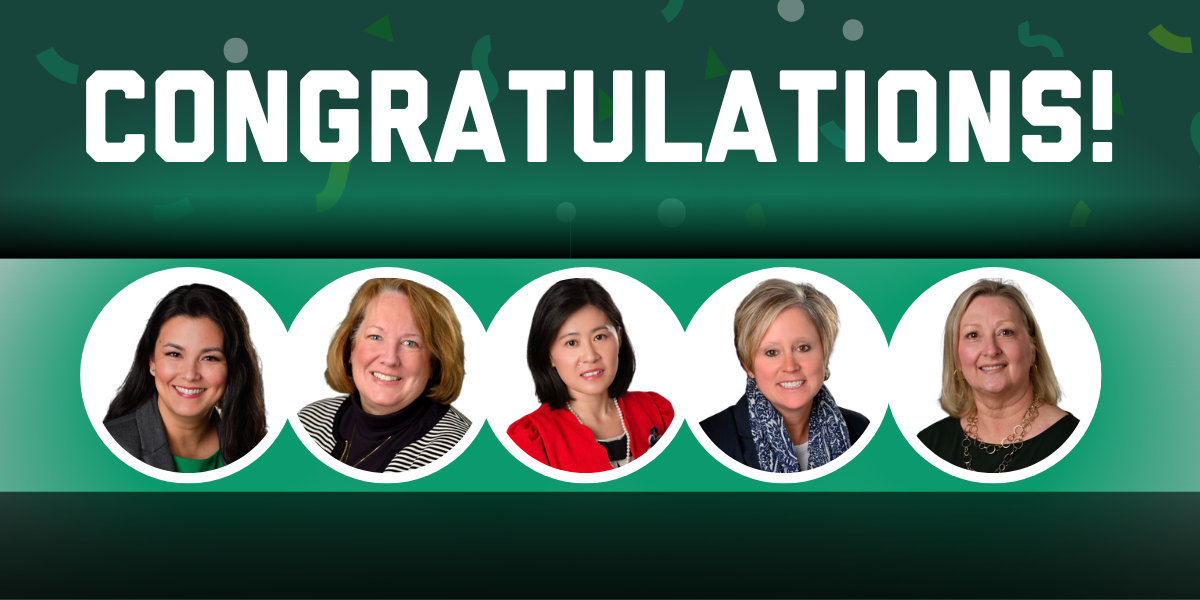 Spring is here, and in addition to all the flowers and plants popping up, so, too, are several accolades for our faculty at the Michigan State University College of Nursing. Five faculty members recently received honors from various organizations acknowledging their excellence in the nursing field.
Dr. Denise Hershey, an associate professor, was recently named a fellow in the American Association of Nurse Practitioners. Hershey also practices in the on-campus, nurse practitioner-led MSU Family Medicine Clinic. Fellows are "recognized NP leaders who have made outstanding contributions to NP education, policy, clinical practice or research, the Fellows work toward furthering the NP profession, developing NP leaders of the future and enhancing AANP's mission."
"Being selected as a fellow of the American Association of Nurse Practitioners is one of the highest honors that can be bestowed upon a nurse practitioner. I am humbled, proud and honored to join all of the nurse practitioner leaders who have achieved this honor," Hershey said.
Dr. Jackie Iseler, an assistant professor and director of the Clinical Nurse Specialist Program, received the "Academic Faculty Award" from the National Association of Clinical Nurse Specialists. This award is to s to "nationally recognize an NACNS member for outstanding professional achievement as a Clinical Nurse Specialist (CNS) Academic Faculty. The award acknowledges a CNS academic faculty member's commitment to excellence and innovation in preparing student CNSs and in implementing educational standards described in the NACNS Statement on CNS Practice and Education."
"Thank you to my colleagues both at the college and NACNS on this honor," said Iseler. "I am committed to empowering clinical nurse specialists to improve the health of patients as advanced practice registered nurses, advocating for nursing practice, and being the catalyst for change in healthcare. I truly enjoy seeing our CNS students becoming our CNS colleagues."
Dr. Jiying Ling, an associate professor and assistant director for the PhD Program, has been invited to participate in the inaugural cohort of the NurseTRUST E3 Fellowship Program.The organization, on its website, says it "is a not-for-profit organization whose mission is to engage nurses in life-changing leadership."
"I am very humbled to be selected as a fellow in the initial cohort of the Emerging Leaders Program," Ling said. "This leadership fellowship will connect me with the impactful nurse leaders, equip me with the necessary knowledge and skills needed to become a nurse leader, and inspire me to lead courageously to improve healthcare and promote health equity."
Dr. Patty West, was recently accepted into the 2023-2024 Golisano Fellowship. According to its website, "the Golisano Fellowship in (intellectual and) Developmental Disability Nursing (ID/DD) is a 12-month program designed to develop nursing thought leaders who support and promote the health and well-being of persons with ID/DD across their lifespan and setting."
"I am excited to have this privilege and opportunity to learn more and become a leader in advancing the care and quality of life for individuals with IDD and their families across the life span and across settings," West said.
And Dr. Gayle Lourens, an assistant professor and director of the Nurse Anesthesiology Program, was recognized as a fellow of the American Association of Nurse Anesthesiology.
Dean Leigh Small said these recent accolades show the strength of Spartan Nurses and how they are advancing the field.
"We are proud to call each of these four faculty members part of our Spartan Nursing family," Small said. "They are each an inspiration to our other faculty, as well as to all the future nurses, researchers and advance practice registered nurses that come through our doors."