News
Shelly Martin, BSN '96, integrates business into nursing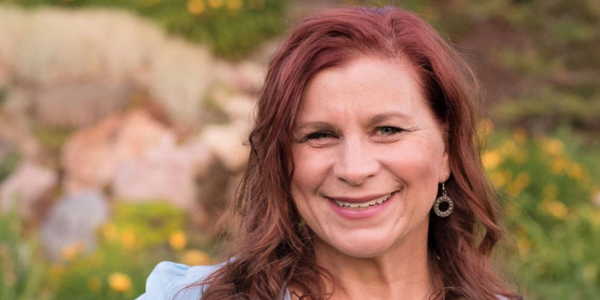 According to Shelly Martin, BSN '96, the skills learned in nursing school translate directly to the world of business.
"When you create a care plan, you're thinking ahead," she continued. "That's what being a nurse is all about. You have to take action and when something is going south, you must act."
As a nursing student, Martin spent her summers visiting family in Las Vegas, Nev., where she found a job as case manager assistant. There, Martin slowly learned the business of case management and what went into organizing and facilitating care plans for patients. Each summer, her responsibilities expanded.
Often working seven days a week, Martin had a clear idea of how she wanted to use her nursing degree, "What I saw was that I could have a broader impact on nurses through this work," she said.
Martin found herself in a supervisor role directly out of college, all while learning tricks of the trade from older, more experienced nurses that she worked alongside.
Since receiving her master's degree in health services administration (MHSA), Martin has served in multiple leadership positions, most recently as President of OptumCare – Utah, where she has spent almost eight years.
By working with health care providers of all disciplines, Martin has helped build a program that serves 60,000 Medicare patients.
A key to her success in business has been building relationships, something she learned early on while in nursing school, "Health care isn't just about a doctor having 10 minutes for you, it's about meeting the patient where they're at and developing a relationship," she continued. "You can't be a nurse and not connect with your patients. I learned how to connect with people in nursing school and applied it throughout my career."
A building block of relationships is trust. From meetings in the c-suite, to caring for patients at the bedside, Martin believes that her nursing background gives her the upper hand.
"People don't get into this field to get rich, and we are trusted implicitly. Any poll tells you that the most trusted profession is nursing."
At an early age, Martin was frequently ill and found herself spending time around nurses and other care staff, which sparked her interest. Martin's stepfather instilled that anything in life was possible, which fueled her to set lofty goals and set the tone for her career.
At the MSU College of Nursing, Martin learned of the impact she could make in health care through a course partnered with the Michigan Nurses Association (MNA), where she could visit and connect with lobbyists.
"I got to see a nurse lead a team of people which is what I wanted to do. They were changing policy, which affected more than one or two patients at a time."
A mother of four, Martin continues to make strides in her career and is expected to assume the role of COO at U.S. Medical Management, which manages primary care at home for complex patients in 11 states.