COVID-19: Click on the following link for more information on MSU's response to the COVID-19 pandemic.
News
Students, faculty team up to help Haiti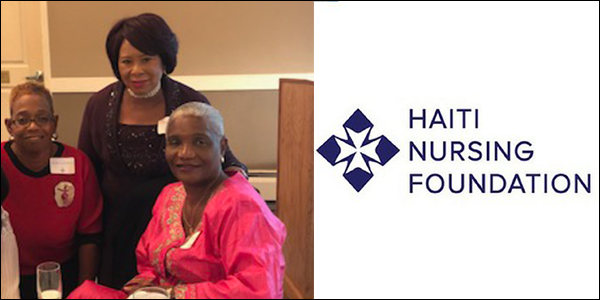 This past year students and faculty at the Michigan State University College of Nursing have turned their attention toward the Haiti Nursing Foundation (HNF), raising awareness of the health issues facing Haitians and raising funds to provide care.
The overall deficiency of nurses per capita and high mortality rates during child birth were just a couple of reasons why MSU got involved with the foundation. This past spring, the college raised funds to cover one semester of a nursing student's tuition in Haiti, but it looks to do more for the foundation in the future.
"My hope and my plan is to provide education on advanced pediatric care that meets the needs of their community and enhances the profession of nursing," said Dr. Rhonda Conner-Warren, an associate professor in health programs.
HNF was founded in 2005 as a charitable organization and acts as an "institutional advancement" arm supporting nursing development and education at the Faculté des Sciences Infirmiéres de l'Université Épiscopale d'Haiti (FSIL). Recently they have established the bachelor nursing entry program and are working at building advanced practice nursing programs in a variety of fields such as pediatrics and anesthesia.
The HNF has a presence in this country, including hosting an annual HNF Gala, which Conner-Warren and other Michigan professionals in the health care industry attended earlier this fall. The gala brings professionals together to teach them about the situation in Haiti and unite them to take a stand.
The college is also hoping to get their prospective nurses more involved and interested in the cause.
"We feel that it's very important that our students know about what is going on around the world," Conner-Warren said. "It's our job to not only provide services at home, but anywhere we can help."
If you would like to learn more visit www.haitinursing.org or email info@haitinursing.org.