News
Welcoming Assistant Dean of DEI Dr. Krista Walker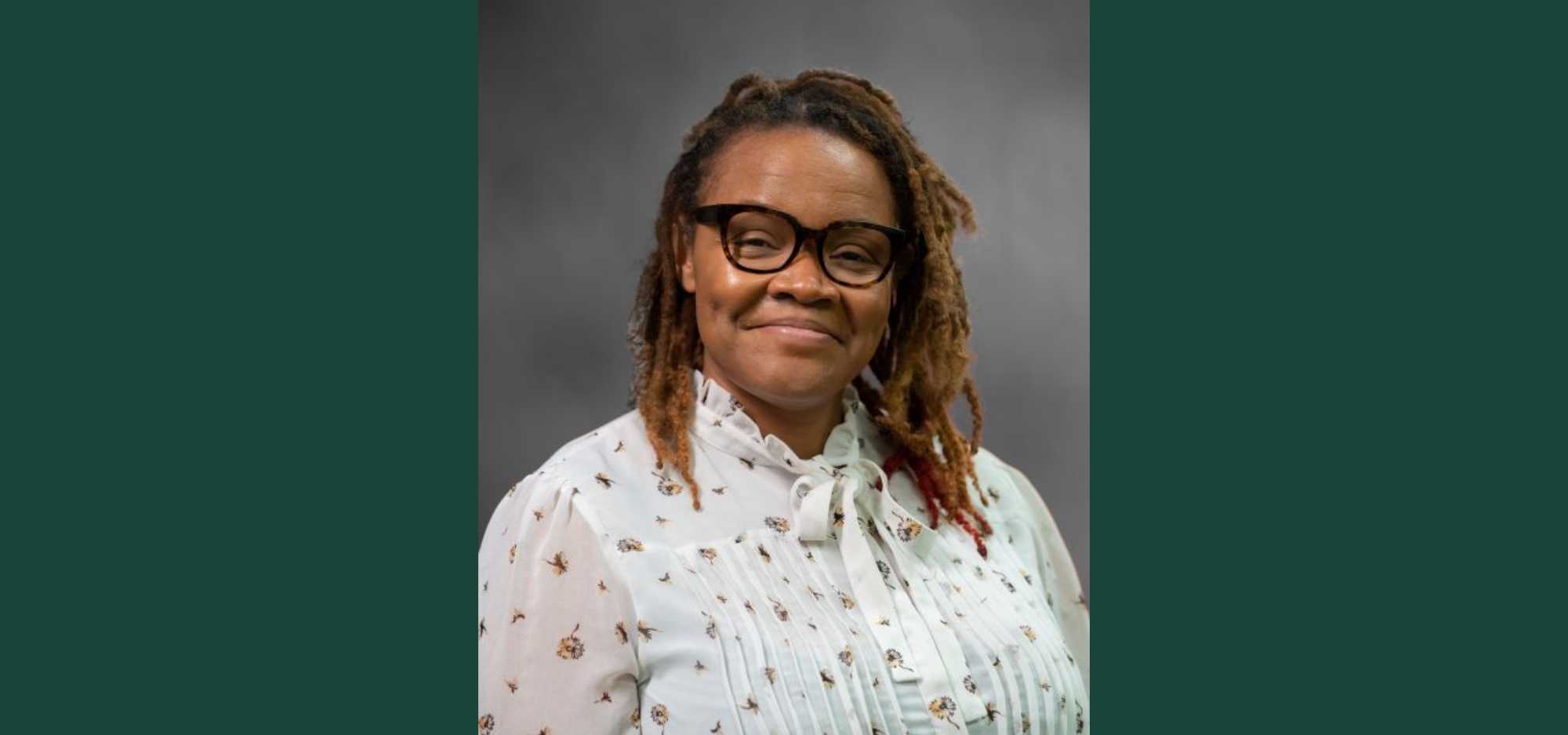 To Dr. Krista Walker, it made sense that Michigan State University would be the next step in her long, dedicated career championing diversity, equity, and inclusion (DEI).
As the college's new assistant dean for college DEI, Walker gets to combine her passion for underrepresented student advocacy and commitment to addressing issues related to structural oppression and white supremacy in healthcare.
"I am impressed with the dedication and the work that has gone into changing the narrative of what DEI looks like on campus," notes Walker. "Addressing the issues that need to be addressed is a great way to create opportunities and provide resources for students to be successful. I can tell there has been a major effort to create equitable spaces and encourage a sense of belonging."
While working at St. John's University in New York, Walker began to question why so many students struggled or dropped out during their first year of college. Walker was teaching the history of special education as a part of the New York City Teaching Fellows Program, when she began to research how underrepresented communities struggle with systematic barriers preventing access to higher education. She continued this work at the University of Iowa while pursuing her PhD, choosing to focus on the role of African-American men in education.
After having her son during the second year of her doctorate program, Walker was significantly impacted by her own personal experience of the healthcare system as a Black woman. She changed her dissertation topic to the history of race in medicine to highlight the systemic oppression of the medical field.
"Students from underrepresented backgrounds need to get into medicine. There are systemic barriers that are keeping them from flourishing and succeeding; these barriers need to be addressed," Walker said. "A question I ask my students is what happens if we do not address these barriers? Many think it will simply become a matter of status quo, etc. The reality is that people will die, people have died, and people will continue to die."
Walker credits this as one of the most important takeaways from her lengthy career, and something she holds close to her heart when focusing on creating different diversity, equity and inclusion initiatives.
Dean Leigh Small is looking forward to seeing more of those initiatives in the near future.
"The College of Nursing is dedicated to strengthening the college community such that is one in which everyone has a sense of belonging. This sets the foundation for our students so they are best-prepared to care for a variety of patients from diverse backgrounds," Small said. "Dr. Walker is already engaged in important foundational work that will help the college community collaboratively improve the wellbeing and belongingness of all."
Walker is already on the job and said she hopes to first to listen and learn as much as possible to gain a sense of what the current environment and initiatives are. Then, she hopes to distinguish between what is working and what could be improved.
"The end goal of DEI is for it to be unspoken," she said. "It should be so ingrained in who we are and what we do that it is never, ever an afterthought."