COVID-19: Click on the following link for more information on MSU's response to the COVID-19 pandemic.
News
Alumni Feature: Jennifer Krogh, BSN '05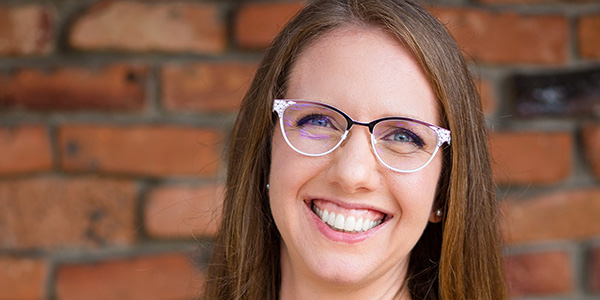 It wasn't until college that Jennifer Krogh, BSN '05, decided that she wanted to pursue nursing. A native of Leslie, MI, Krogh considered the career paths of a journalist and landscape architect before picking nursing.
"I worked at a lab while in high school and remember one of my co-workers explaining the role of a CRNA (certified registered nurse anesthetist); I absolutely loved it," Krogh said.
With a fork in the road, Krogh reflected on this memory while transferring to MSU from Lansing Community College and declared nursing as her major. She quickly immersed herself in the field, serving as a tech in the cardiac step-down unit at Sparrow Hospital.
Krogh realized and adapted quickly to the heavy course load of an MSU nursing student, having to settle for hearing cheers from across the street during some football games because she was so busy.
One of Krogh's favorite memories as a nursing student was a research course that she took with Dr. Bill Given.
"That class is better than any other research class that I've taken at any university," she said. "I wish they could all take notes on how it was taught. So few people take a critical eye at research articles."
Following her time at MSU, Krogh practiced at William Beaumont Hospital in Royal Oak, MI in the cardiac intensive care unit for three years until making the move to Florida, where she practiced at Tampa General Hospital and Florida Hospital. After practicing in Florida for some time, she applied for CRNA school at University of North Florida and was accepted.
While attending CRNA school, Krogh was commissioned in the United States Navy and after graduating in 2013, she met her husband who serves in the U.S. Air Force. Moving has been a normal occurrence in Krogh's life, having lived in California, Arizona, and currently Chicago over the span of just four years.
Generally, Krogh has practiced at under-served hospitals, which has given her new perspective, including having spent time working with the Navajo tribe.
Now living in Chicago and focusing her sights on a DNP from Yale University, Krogh has had more time to reflect on her education from MSU.
"Even our head-to-toe assessment was very thorough," Krogh said. "Most students I met in my graduate program couldn't believe the things that we learned."