News
'Bringing light to what has always been there': Racism as a public health crisis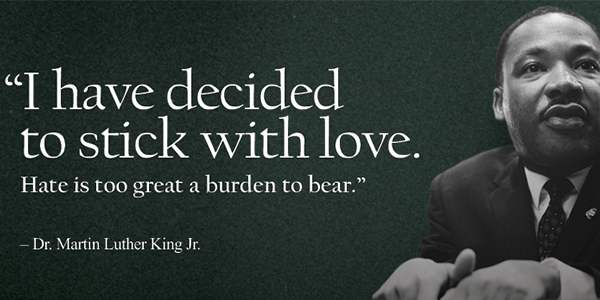 The state of Michigan is among roughly 30 states who have identified racism as a public health issue.
But what, exactly, does that mean?
The health sciences colleges, as part of the university's weeklong Dr. Martin Luther King Jr. 2021 Commemorative Celebration, addressed this issue during "Racism: A Public Health Crisis." Speakers included Dr. Debra Furr-Holden with the MSU College of Human Medicine, as well as Dr. Praise Matemavi, an MSU College of Osteopathic Medicine alumna and current faculty member at the University of Mississippi.
Holden noted, first, people need to understand the difference between race and racism. While race can be a predictor of health, racism is what gives way to health inequalities and inequities. Race is a social construct that artificially divides people into groups based on physical appearance or heritage, for example. Racism, on the other hand, consists of the systemic structures that lead to the subordination of members in targeted racial groups by those in power. These could be lack of access to transportation, quality housing, or safe learning opportunities for children, to name a few. The build-up of these structures can also lead to disparities in health care.
"Equity is about fair and just distribution of resources and ensuring people have what they need," Furr-Holden said.
By declaring racism a public health crisis, she said we can begin to focus on which structures need to be undone.
"This is about bringing light to what has always been there," Furr-Holden said.
Racism, like public health crises such as COVID-19, have similar challenges, she added, including that both are enormous in scale, stem from numerous and highly complex causes, play out in public, impact a vast array of stakeholders and require unusually long-term solutions.
As such, racism should be treated like a pandemic, Furr-Holden said, focusing on detecting and interrupting transmission, both on and multi- and inter-generational levels. Leaders must identify and treat the highest risk and most affected individuals, which means undoing racist practices and policies across systems and structures, as well as change social norms to disincentivize inequity.
Simple surface-level solutions won't cut it, Furr-Holden said.
"We can't sprinkle sugar on it after the fact and call it a cake," she said.
Racism is a very real public health issue, Matemavi added, noting African-Americans have 2.3 times the infant mortality rate of whites and black women are four times likelier to die of pregnancy complications than white women.
In addition, many communities of color struggle with meeting basic health needs, like having access to grocery stores, instead having to live with more expensive, unhealthy convenience stores or fast-food restaurants. Those health disparities translate to the hospital as well: Minorities constitute more than 50 percent of patients awaiting kidney transplants in the United States.
"The proof is in the pudding," Matemavi said of her data.
The past treatment of minorities in health care, like the Tuskegee Study and the unauthorized use of Henrietta Lacks' cells in research studies, have only owed further mistrust of the health care system in communities of color.
Matemavi said there are some things we can do to address racism as a public health crisis, including requiring implicit bias training for healthcare workers, increasing racial diversity in health professions and acknowledging that racism and race factor into health care.
The good news is, some work is already being done about this. MSU College of Nursing Dean Randolph F.R. Rasch is helping to lead the charge on implicit bias, sitting on a statewide taskforce charged with addressing racial disparities in health care. Last year, the committee announced new mandatory implicit bias training for health professionals in Michigan and it will soon be looking at additional healthcare inequities among minority communities.
Dr. Linda Keilman, an associate professor at the MSU College of Nursing and one of the event's organizers, said the topic seemed timely, given how the current pandemic has shined a light on health inequities and disparities.
"No longer can health care professionals turn a deaf ear to the cries of millions of people," Keilman said. "It is time to take a collective stand against unfair and intolerable discrimination. The health colleges of MSU can and will make a difference if we join together in collaboration and partnership to make a difference in our world. Together, Spartans will."