News
Research to target tribal families and healthy eating, physical activity habits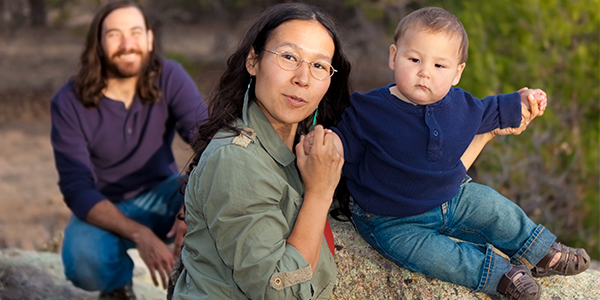 New research being conducted by Dr. Tsui-Sui Annie Kao, an associate professor in the college, aims to find whether stress-reduction and motivation strategies can improve children's eating and physical activity habits among tribal families in Michigan.
Kao said she recognizes that high levels of stress in parents or children can translate into unhealthy lifestyles and/or ineffective parenting practices, influencing both parents' and children's eating and physical activity behaviors. That's why she and her team are collaborating with the Inter-Tribal Council of Michigan to target roughly three dozen families, which will be randomly selected to receive nine online mindfulness-based motivational interviewing sessions, or to receive nine mailed packets of educational materials.
An optional component of the study will also track stress levels in participants by monitoring the levels of cortisol — the hormone that regulates stress in the body — in hair samples. Kao chose to work with tribal families because this population is disproportionately affected by obesity and weight issues, cardiovascular disease, Type-2 diabetes and premature mortality.
"This study will target a population that is often overlooked in nursing research, Native Americans," Kao said. "We hope that by introducing mindfulness and motivational coaching, that parents — and their children — will reap the benefit of lower stress levels and thus, better eating choices and opportunities for physical activity."
The study goes through July 1, 2022, although, Kao is hoping for additional funding.
Kao's prior research has focused on motivational coaching and mindfulness, including parent-child relationships and communication, where she learned that obesity, substance abuse and irresponsible sexual activity can be positively affected if parents and children openly talk — and listen — to one another.
Her work joins a growing list of projects other researchers in the college are undertaking to improve the eating habits and physical activity levels of families in Michigan, including Dr. Jiying Ling's "Happy Families, Healthy Kids" initiative and Dr. Lorraine Robbins' "GOAL" effort.
Check back to nursing.msu.edu for more on this story in the coming months.